"I have always found goodness in the people I've met everywhere I went in the world" were the words of Chloe Zao while receiving the Oscarfor Best Director for her movie Nomadland.
Chloe Zao created history on Sunday by becoming the second woman in history of the 93 years of the Academy Awards to win this award and the first of her color also being an Asian Women is all a benchmark.
11 years ago, Kathryn Bigelow was the only female to won the Best Director Academy Award. However, this win was widely expected, as Zao graced movie industry with a masterpiece. Although it is more than surprising that Nomadland is Chloe Zao's third movie till date.
Nomadland is a wistful open-road drama about itinerant life in the American West, the hidden community of older van dwelling Americans who call open roads their home. Nomadland stars Frances McDormand, David Strathairn. Also Frances McDormand won the best actress trophy for this movie only.
"I have always found goodness in the people I've met everywhere I went in the world. So this is for anyone who has faith and the courage to hold on to the goodness in each other – no matter how difficult is that"
These all comprised of her acceptance speech while lifting the black beauty of Oscars on Sunday.
Daughter of Zhao Ting, a wealthy Chinese steel company executive but Chloe Zao left china in her teenage for studies. She finished her education in Los Angeles and New York. Here while residing in U.S. she was attracted to homeland's wide and wild rural spaces, which is clearly depicted in her movie Nomadland. She featured some of the spectacular landscapes of sparsely populated states like South Dakota and Nebraska.
Movie Nomadland is based on Jessica Bruder's non-fiction book about transient Americans living an utterly off the grid nomadic life in worn-out vans following the Great Recession. Many characters in this movie played their real life roles depicting their nomadic life and survival.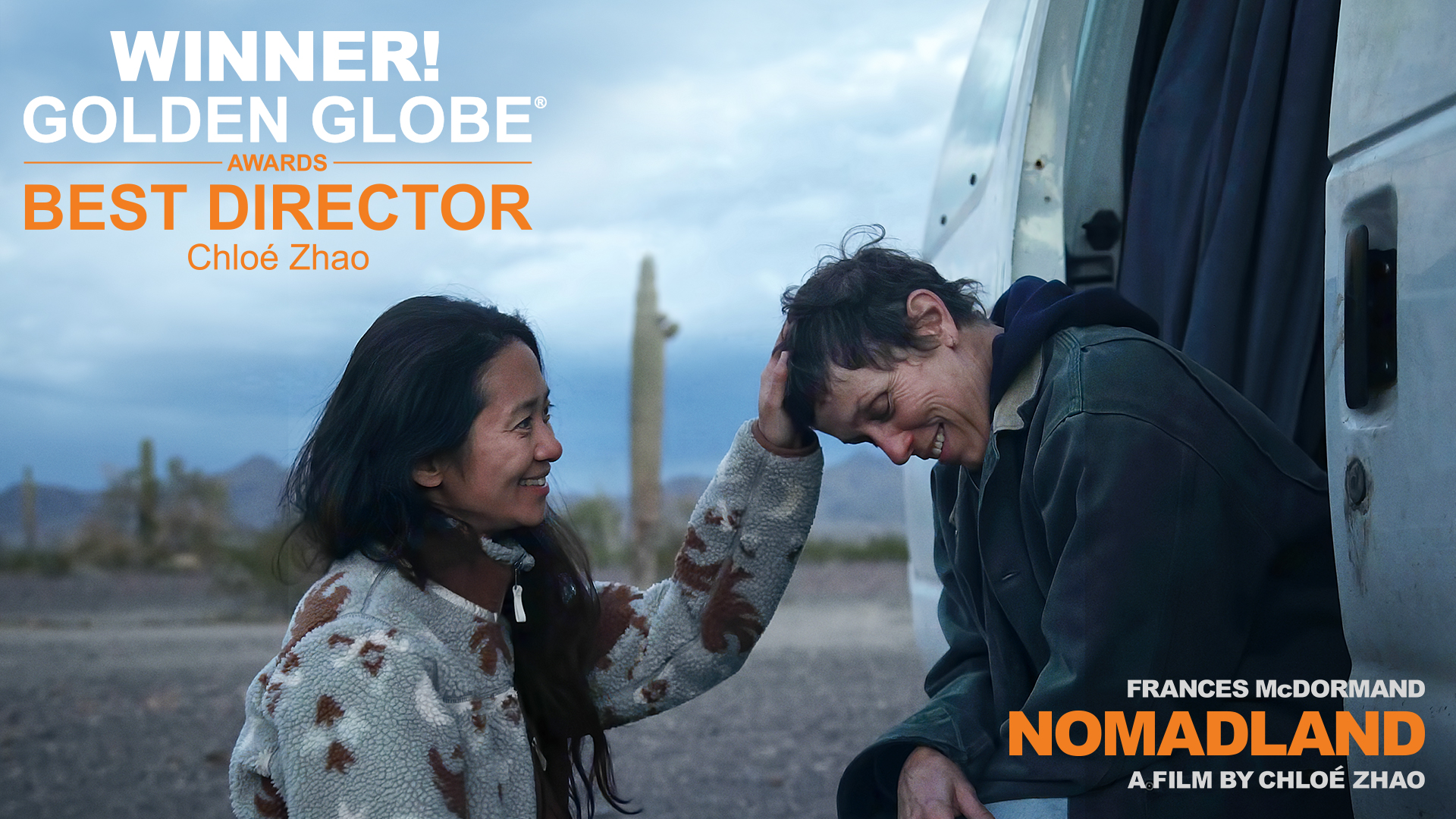 However she received criticism in her own nation for this achievement, but she did not reacted to any controversy there.
Wrapping it all, it is a proud moment for entire womanhood, that empowered and strong willed females are making a mark with their talent and creativity. Not only restricted to gender but for color and nationality also it is quite appreciable how a woman from Asian region bowed the western world in front of her. Heartiest Congratulations To Chloe Zao from www.TheGlamour.in on this remarkable achievement.